Alarms
The realities of vehicle theft and hijackings in South Africa have given us experience and the ultimate testing ground to develop 'Best in Class' solutions in the vehicle security sector. Most people prepare for such an event by taking out insurance, but even then, reporting and replacing a stolen vehicle can come with unexpected costs and a significant time expense.
The Auto Watch brand's range of advanced security systems, tailored to unique market products, which include bespoke OEM dockside fitment solutions, alarms, immobilisers, central locking systems, anti-hijack systems and a comprehensive range of related accessories. All of these are:
Easy to install
Engineered to ensure ease-of-use
Designed and produced with market leading reliability
Backed by strong after-sales support
Some of our most popular products are our flagship CANBus alarm system and our benchmark ABS Level 4 Alarm/Immobiliser, enabled with an anti-hijacking feature.
Products
Alarm Systems
Vehicle alarms provide a visual and audible theft deterrence as well as the peace of mind that one's vehicle is secure and armed, especially in the event of remote jamming, to prevent break-in and/or theft of belongings, and vehicle theft.
280RL: This unit is a compact, cost effective alarm with an ultrasonic sensor for interior protection. It includes a built-in bump sensor which provides external protection against theft of wheels (rims), trailers, bikes on racks and even illegal towing. The bump sensor offers dual stage functionality providing audible warning tones should the impact or disturbance be less than the requirement to trigger its full activation.
Other features include: on-board central locking relays, ABS OE upgrade alarm, and anti-hijack option.
---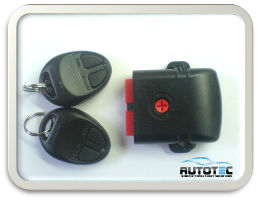 279RL: The 279RL is an extremely cost effective and compact alarm with built in bump sensor and on-board central locking, with optional selective unlocking which utilises an ergonomically designed two button remote. This unit offers Lock on ignition and Unlock on ignition off, with interior light fading, as well as an early warning option for the alarm trigger.
ABS Approval Code: AO-SH/004
---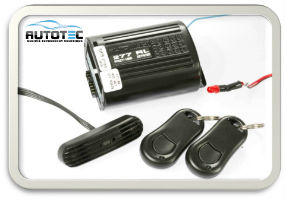 277RL: This is a remote activated alarm system with perimeter and interior protection. The 277RL is a stand-alone unit which provides advanced security by means of either an ultrasonic, shock, microwave or glass break sensor. This alarm system does not incorporate an immobiliser but has an immobiliser output with an option of having an anti-hijack system connected
---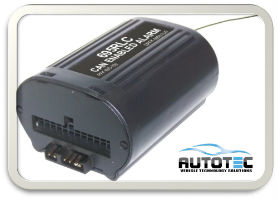 695RCL: This is our flagship CANBus alarm system which uses less wiring which results in a far less intrusive installation. The system includes perimeter and ultrasonic detection, and an intelligent system with central locking controller.
ABS OE Upgrade Alarm
ABS Approval Code: AO-CAN/001
---
555CLAM: The 555 CLAM is a VESA approved aftermarket alarm for vehicles with factory-fitted central locking systems. This system is designed for use with an OEM remote transmitter. The system learns the factory-fitted central locking pulses for activation and deactivation of the alarm, providing perimeter and ultrasonic detection.
ABS OE Upgrade Alarm
Optional Anti-Hijack
---

We offer a service to the OEM's and fleets where we will specify a security/convenience solution for the requirements specified. This enables an affordable solution to our customers where we are able to tailor an "off the shelf" solution with a quicker integration and turn-around resolution.OEM Upgrade Systems
Immobilisers and Anti-Hijack Systems
An Immobiliser is designed to ensure that one's vehicle cannot be started unless the designated driver has the remote, thereby limiting the risk of theft of the vehicle.
211Hi: The 211Hi is an ideal upgrade to an existing vehicle security system as it provides a one-circuit cut immobiliser, or as a standalone anti-hijack system. The unit installed is designed to immobilise the vehicle in a hijacking situation which is triggered by either the opening of the door/s or change in ignition status; thus offering the driver maximum protection by delaying the onset of the hijacking routine and distancing oneself from the hijacker.

ABS Approval Code: AO-AH/001
433Ti: The 433Ti is a compact three-circuit RF (Radio Frequency) remote immobiliser which uses encrypted rolling code technology. The unit comes with a security housing and uniform black wire harness. The system is able to remotely trigger a vehicle's central locking and pulses for indicator flashes.
448THi: This advanced product is activated once the vehicle's doors are opened or if there is a change in the vehicle's ignition status. An encryption rolling code with remote touchkey provides an added layer of security, and is an anti-hijack option.

This product is a ABS Level 4 Immobiliser.
---
Alarm and Immobilisers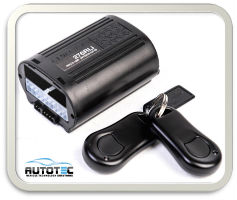 276RLi: This is a standalone remote-activated alarm and immobiliser system with perimeter and interior protection, by means of either an ultrasonic, shock, microwave or glass break sensor, and has built in anti-hijack functionality. This product can be integrated into the vehicle's central locking system
---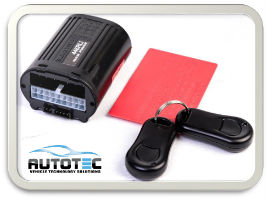 446RLi: The 446RLi is the benchmark ABS Level 4 Alarm/Immobiliser with an anti-hijacking feature and perimeter ultrasonic detection. The immobiliser has three on-board circuit cuts and the product comes standard with two encrypted rolling code remotes.
ABS Approval Code: 4A/418
---

We have exciting news to share about the latest update to the Autowatch Ghost.
NEW! Autowatch Ghost CANbus Immobiliser

The Ghost is the world's first aftermarket CAN bus immobiliser.
Protect your car from theft like nothing else on the market today.

The Ghost protects your car from key-cloning, hacking, and even key theft. The only way a thief could take a Ghost protected car is by physically towing it away, even then they will never be able to drive it! The Ghost has no key-fobs or LED indications to give away its location. The Ghost uses the buttons in your vehicle such as those on the steering wheel, door panels or centre console, to allow you to make a unique, changeable, PIN code sequence that must first be entered before you can drive your car. Just like your credit card but you can make your car PIN even safer by making it up to 20 presses long!

However, we did not settle there! To make extreme security also be hassle free, we have created an iPhone application that connects to your car and allows you to get in and drive without having to enter the PIN code. This iPhone pairing allows a single, authorised, connection with a secret pairing code that is unique to every Ghost and communication between the Ghost and the iPhone is encrypted. All you have to do is pair your iPhone with your Ghost, leave the Autowatch Ghost application running in the background with Bluetooth enabled and you can drive conveniently and securely.
CALL US NOW TO GET YOUR VEHICLE SECURED!
Features
Immobilisation by communicating with the ECU
PIN code via buttons on steering wheel / dash
Undetectable using diagnostics
Cannot be bypassed using standard theft methods
No radio frequency signals
No additional fobs (commercial vehicle option allows for fobs)
Uses the on-board CAN data network
Unique user changeable PIN code
Service / Valet mode means the PIN code is never compromised
Secure, unique emergency code should the PIN be forgotten
Protection from Key Cloning and Key Theft.
Product Certifications
VESA (South Africa)
Thatcham (The United Kingdom)
ABS (Accreditation Bureau for Security and Safety)
Insurance Bureau of Canada / Underwriters laboratory of Canada S338/98
Australian and New Zealand Standards: AS/NZS4601 and AS/NZS3749