Batteries
Our range includes batteries and battery chargers. Applications include leisure, marine and automotive solutions. Autotec prides itself on full circle responsibility from battery research and sourcing to end-of-life environmentally responsible recycling. Our clients are people that insist on premium, internationally approved products. With our extensive range, Autotec differentiates itself through innovative technologies that constantly evolves.
We have the expertise to supply, service and support our customers with their complete battery requirements.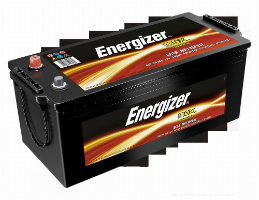 Good Reasons to Choose Energizer car Batteries.
The car is the epitome of individual mobility, regardless of whether it's a small car, an estate car or a luxury saloon, for everyday use or as a collector's pride and joy. It's not the type of car that counts, but the independence that it provides us with. The Energizer car battery provides reliable starting power thanks to its streamlined range of batteries for every application (even in foreign and vintage cars)
With its sophisticated construction and reliable CA100 alloy, which provides extra cold start performance even at lowest temperatures, the Energizer Premium battery is the very best choice for modern vehicles with lots of electronic devices. It also has a considerably longer service life and is well equipped to handle 14.8-volt electric systems.
With performance values well over the norm, the Energizer Plus was designed with the demands of today`s mid-range vehicles in mind and with its wide range of batteries, ensures excellent market coverage and maximum safety. The safety lid and single point venting in particular guarantee a worry-free drive
For older vehicles with fewer electronic devices, the Energizer is the perfect choice. Energizer offers every driver an innovative, tried and tested battery which always boasts to performance, reliability and the spirit of a world renowned premium brand.