Take your ride to the next level!
You are not just driving your car to get from A to B and long, winding roads make your heart leap? We are glad you found us. We will help you to unlock your engine's maximum performance and make sure that you will never want to get out of your car again.
As chip tuners, we're driven by a passion; everyone should have the opportunity to experience the improved acceleration and better driving dynamics that come from engine tuning. That's why RaceChip's state-of-the art electronic tuning is available for almost all manufacturers and modern engines.
Your engine has power in reserve.Unlock its full potential with RaceChip.
Why do models produced by the same manufacturer with same engine size and number of cylinders have different power outputs? Because often the only difference between more powerful engines today is the motor management electronics. The hardware is the same – it's the software that makes difference.

RaceChip's electronic tuning work according to the same principle.
. It means we can make the most of the power reserves in your engine and help you to enjoy the performance of a more powerful car at a fraction of the price you'd pay otherwise.

Even if your car has a powerful engine as stock, the engineers will still have built in reserves to allow for climatic conditions and fuel grades around the world. Engine optimization by RaceChip can tap into these reserves to give you a new, exciting driving experience in your own car.
Plug & Perform
This is performance enhancement today.
Today's engines are controlled electronically using software. RaceChip's plug-in devices access this software via specially developed mini-computers which are as advanced and sophisticated as state-of-the-art OEM systems fitted by leading manufacturers.
This is the only way that RaceChip's optimization software can register, optimize and relay the sheer number of parameters involved and maintain the high product quality we are committed to.
Our customers are often amazed by how user-friendly our high-tech products are, though. The technology is sophisticated but the installation is quick and easy. And the driving experience? It's fantastic.
Compare our products
---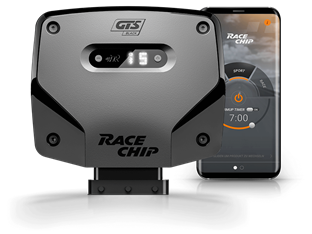 +30%HP +30%Nm
The premium Chip, Phenominal performance and Quality
7 fine tuning mappings
Up to 15% fuel savings
2 years engine warranty (up to R50,000 )
1x re-programming if you change your car 2
App control Optional (+ R495)
---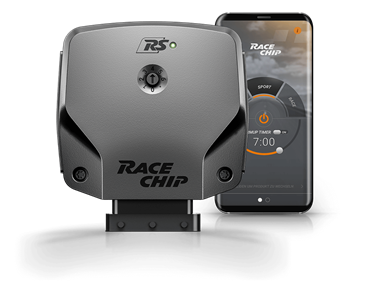 +25%HP +25%Nm
The Best Seller, High Performance and Complete Safety
6 fine tuning mappings
Up to 15% fuel savings
1-year engine warranty (up to R 50,000)
R995 per re-programmingif you change your car 2
App control Optional (+ R495)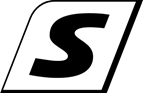 ---
+20%HP +20%Nm
The Base Chip, Solid Performance And High Quality
5 fine tuning mappings
Up to 10% fuel savings