Canopies & Load Bin Covers
FIBERGLASS CANOPIES
Our canopy range is suitable for 4X4, Ute or Single cab owners, both for recreational and work use. Our Canopies are constructed from ABS Fiberglass and can rapidly give your vehicle security for your belongings, flexible storage space, solutions for your work equipment and of course safeguard your belongings. At Autotec we are a leader in 4x4 aftermarket accessories and we have an extensive range to suit every individual requirement on price, visual appearance and functionality
We provide high-quality bakkie canopies for the leading bakkie vehicle brands, each vehicle is unique, and so is each custom hand-made canopy
Whether you are using our canopies for big business, commercial, fleet or for your own personal vehicle, each canopy can be customised. You can have the canopy colour-matched to your business branding or vehicle colour, curved rear window design, high-level brake lights or any of our standard fixtures on our Platinum and RoadRunner
range.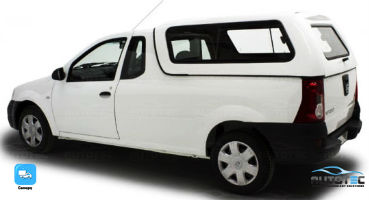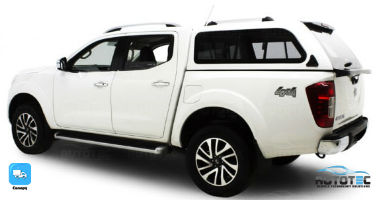 STAINLESS STEEL CANOPIES
Most bakkie canopies are made of fibreglass, but we can offer you a top-quality stainless-steel canopy as a durable alternative for even the most demanding 4×4 adventures. We have single-cab, cab-and-a-half, and double-cab stainless steel canopies for sale for Ford, Toyota, Isuzu, Nissan, Volkswagen, Mahindra, Land Rover, Mitsubishi, Foton, and Mazda bakkies. Our canopies feature a cab slider, toughened glass, a gas-strut-supported door, and Furnlock pressure-lever locks, all keyed to the same key.
For every single-cab stainless-steel canopy we have for sale, you can choose twin side doors that are split either 50:50 or 60:40; every canopy's doors are all of the upward-opening gullwing type. Furthermore, our stainless-steel canopies all have three roof rails with pre-cut mounting holes and powder coating in the colour of your choice, with a secondary colour on the doors. The stainless-steel bakkie canopies we have for sale will set you up for all the adventures you can dream of and they were designed in response to the express needs of our clients. Our passion for the outdoors is demonstrated in the vast range of products we have for sale. They are not just ideal for an African safari, but practical and versatile enough for everyday use. These quality-engineered products are also more affordable than you think.
SECURI-LID
The Securi-Lid, a robust aluminium roller shutter load-body cover, makes your hard-working vehicle more versatile. It's a quick and easy way to lock away your load without compromising your bakkie's good looks. Strength, durability and cost-effectiveness make the Securi-Lid the ideal solution to covering your bakkie's load.
FEATURES
The Securi-Lid interlocks into the tailgate through a Grip Lock latch securing your tailgate
The roller system allows for accessibility from all sides
The Securi-Lid mounts on top of the load box giving you maximum loading capacity
An integrated channel on the side rail accommodates for the mounting of accessories.
Our hardy spring-operated mechanism offers you a three year warranty
Colours Available: White, Silver, Black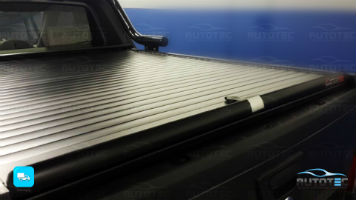 TONNEAU COVERS
A tonneau cover provides security when goods are kept in the loading bin. The cover also helps to keep excess water and wind out of the loading bin. The owner will also save on fuel consumption. A tonneau cover improves the overall look of the bakkie. We install Soft Tonneau Covers to fit any make or model bakkie/pick-up.
TONNEAU COVER OPTIONS:
Clip On style tonneau covers are attached to the vehicle via sewn in plastic extrusions that clip on to the vehicle via extruded aluminium profiles that are in turn riveted to the inside of the bakkie bin. This method of attachment avoids the need for any drilling on the outside surface of the tub body. The 'Pull Tabs' that are attached to the tonneau cover ensure that it can be quickly fitted or removed from the vehicle when required. It should be noted that by attaching the cover directly onto the aluminium profiles you get an appealing low profile appearance which tends to accentuate the look of your vehicle.
Elastic rope style covers are attached to the vehicle via individual rope loops. The rope loops are attached by hooking them over small plastic buttons that have been attached to the outside of the body or Tray. This method of attachment allows you far more flexibility when you need to carry goods that are over size and may protrude from the back of your Ute or are sitting up too high. By not fastening one or more of the rope loops oversized or over height goods such as plant and equipment can be easily carried.